The biggest e-sports event in Kanta-Häme
Our operation began 11 years ago with the desire to organize different gaming activities in Hämeenlinna (youth work of the Hämeenlinna-Vanaja parish and the youth work of the city of Hämeenlinna). From the very beginning, we have wanted to develop our operations further and promote the game culture of the Hämeenlinna region.
We had a dream to organize a big gaming event, and in 2019 we got the chance to do it. In cooperation with Verkatehdas, we organized the first Hämptön Games at Verkatehdas in the beginning of 2020.
With the help of the Bunkkeri Crew we held a great e-sports event which we are proud of, even if we say so ourselves.
Still, theres more to develop in the next event, so in 2021 we will bring you the best Hämptön Games event so far.
In the future, we want the event to become international.
– Bunkkeri Crew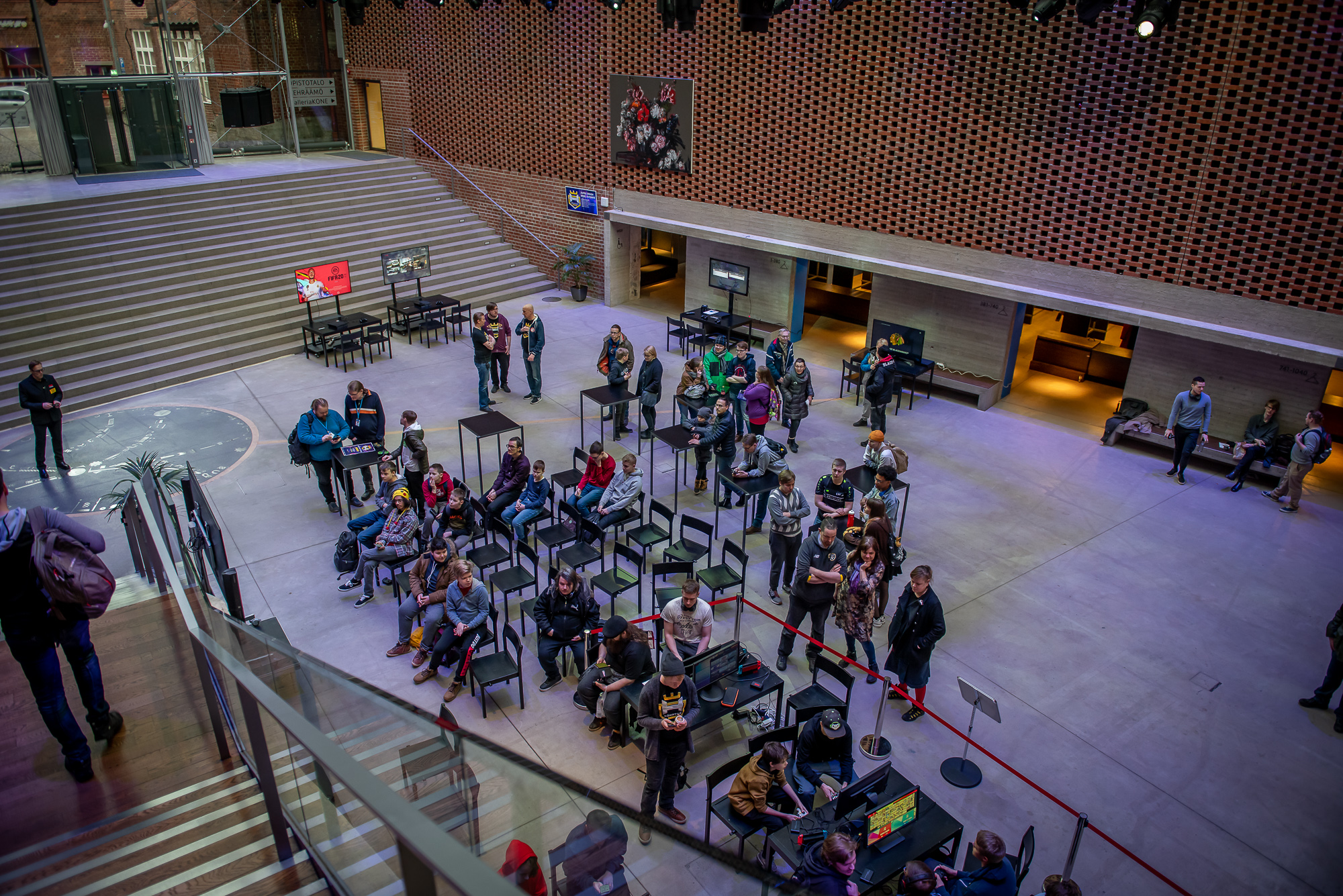 Teams will qualify for the final tournament through an online tournament. In addition to the teams that came through the qualifiers, HAMK Gaming and Bunkkeri.GG's team are in the final. The final of the tournament will be held verkatehdas on January 16, 2021. For more information, click on the boxes on the right.
The maximum number of participants in the online tournament is 64 on the open league and 8 on the youth league. The teams that have won their own series will advance to the finals on January 16, 2021.
The teams in the online tournament will be divided into blocks in their own series via the Faceit system algorithm.
The final will be played on 16 January 2021, either offline or online, depending on the situation. In addition to the teams that made it through the qualifiers, the winner of the last tournament, HAMK Gaming, and the team of Bunkkeri.GG, which organizes the event, will be in the final.
The Finals 16.1.2021
11:00 – Stream starts – twitch.tv/bunkkerigg
12:00 – Game 1
15:00 – Game 2
19:00 – Finals/Bronze match
Send a contact request via email: lasse.saraste@evl.fi ja mikko.virta@hameenlinna.fi